Styling notes
The Jane Maxi Dress has our inner-hippie jammin' out: this three-tiered sweeping beauty skims the floor and has a shallow V-neck and clean finished seam. A keyhole button adorns the fitted sleeve cuffs and a drop smocked waist panel can be worn below the bump. If you're not preggo, inch up the waist for a subtly puffed shape.
Fit
Measurements taken from a size 1:
Length: 59.5"
Bust: 21.25"
View our size chart for more information.
Care + Composition
100% Polyester
Care: Machine Wash Cold, non-chlorine bleach, Line Dry, Warm Iron. Dry Cleanable.
Made in New York.
This Product Is
any stage

essentials

nursing-friendly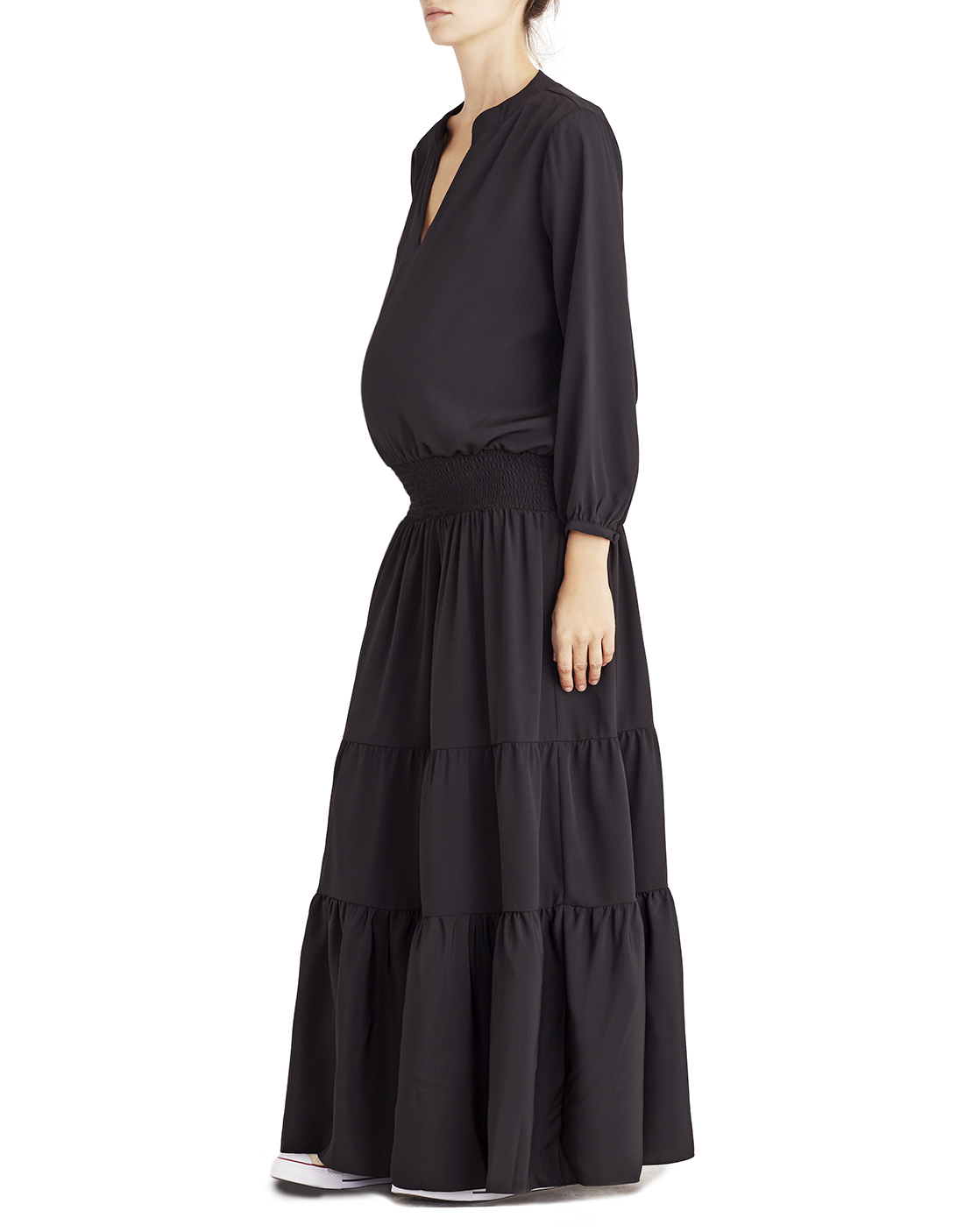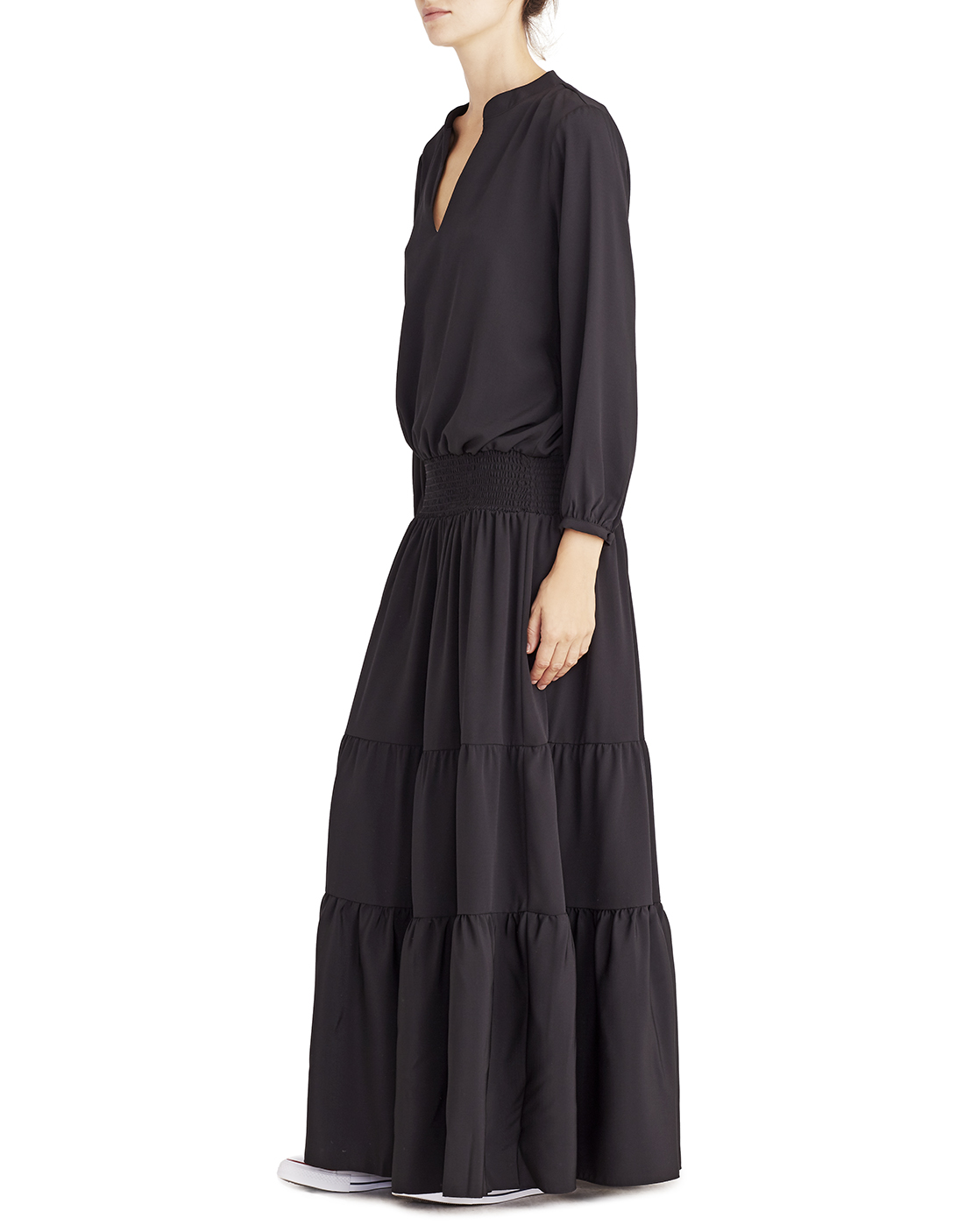 Bump Slider
Drag the handle to see how
I fit during and post bump.
You Asked, We Listened: No more second-guessing how your favorite HATCH items will fit. Cozy, coveted and designed to flatter your body, no matter your stage. Pregnant or not.
Have any additional questions? Visit our FAQ section. Or you can email us directly.