Styling notes
The Layla Fringe Dress is available in black and clay lightweight eyelet cotton with subtle stripe fringe detailing. With a deep V-neck, _ length on-shoulder sleeve and a straight, yet relaxed silhouette, the Layla is comfy at any stage. A drop waist allows your bump room to grow and as a pullover, it Õs super easy to take on and off. If you Õre looking for something with a little room post-bump, this is your girl.
Fit
Measurements taken from a size 1:
Length from shoulder to hem- 37.5"
Bust- 20.75"
View our size chart for more information.
Care + Composition
Composition: Body- 80.4% Cotton, 19.6% / Lining- 100% Polyester
Care: Dry Clean
Made in New York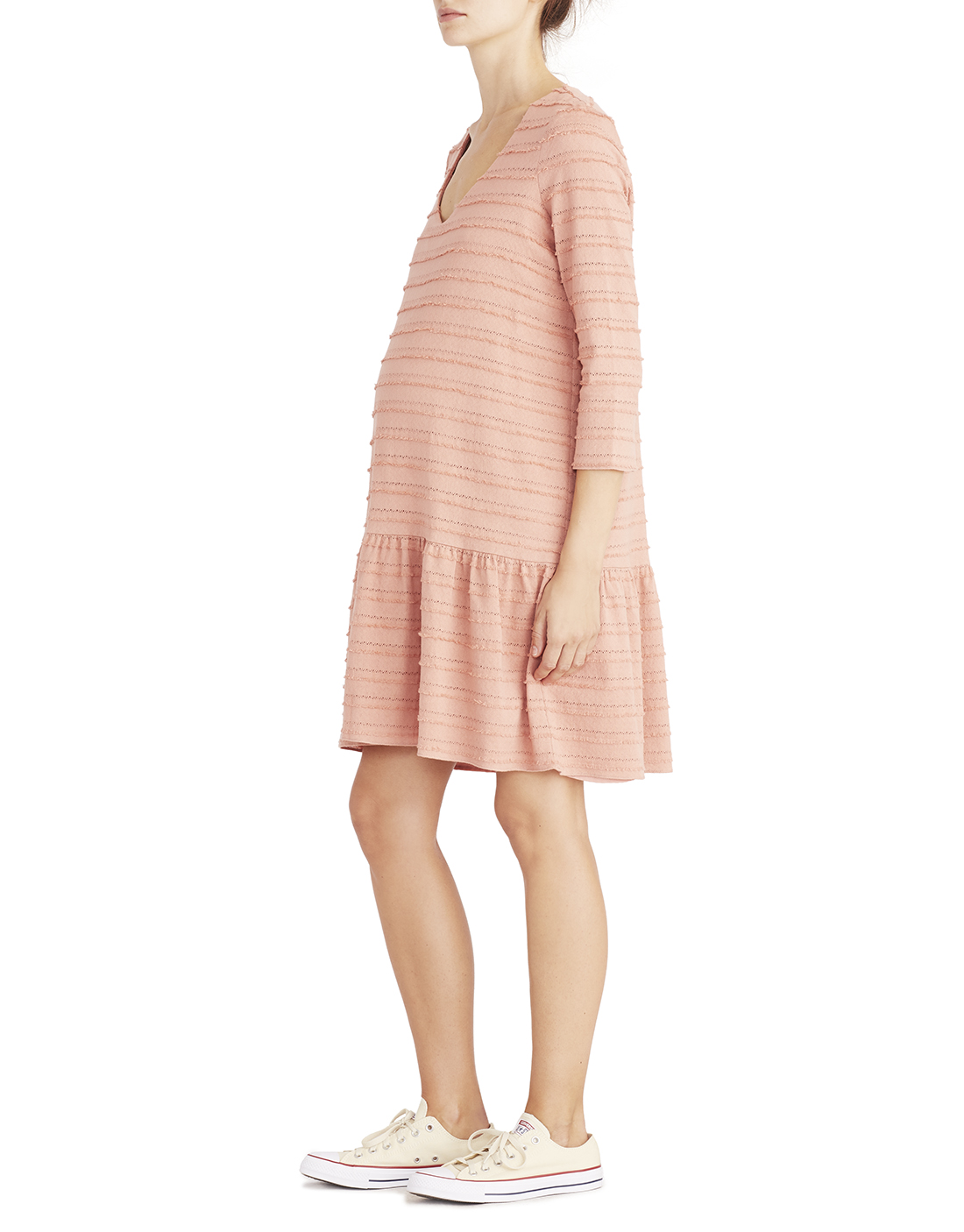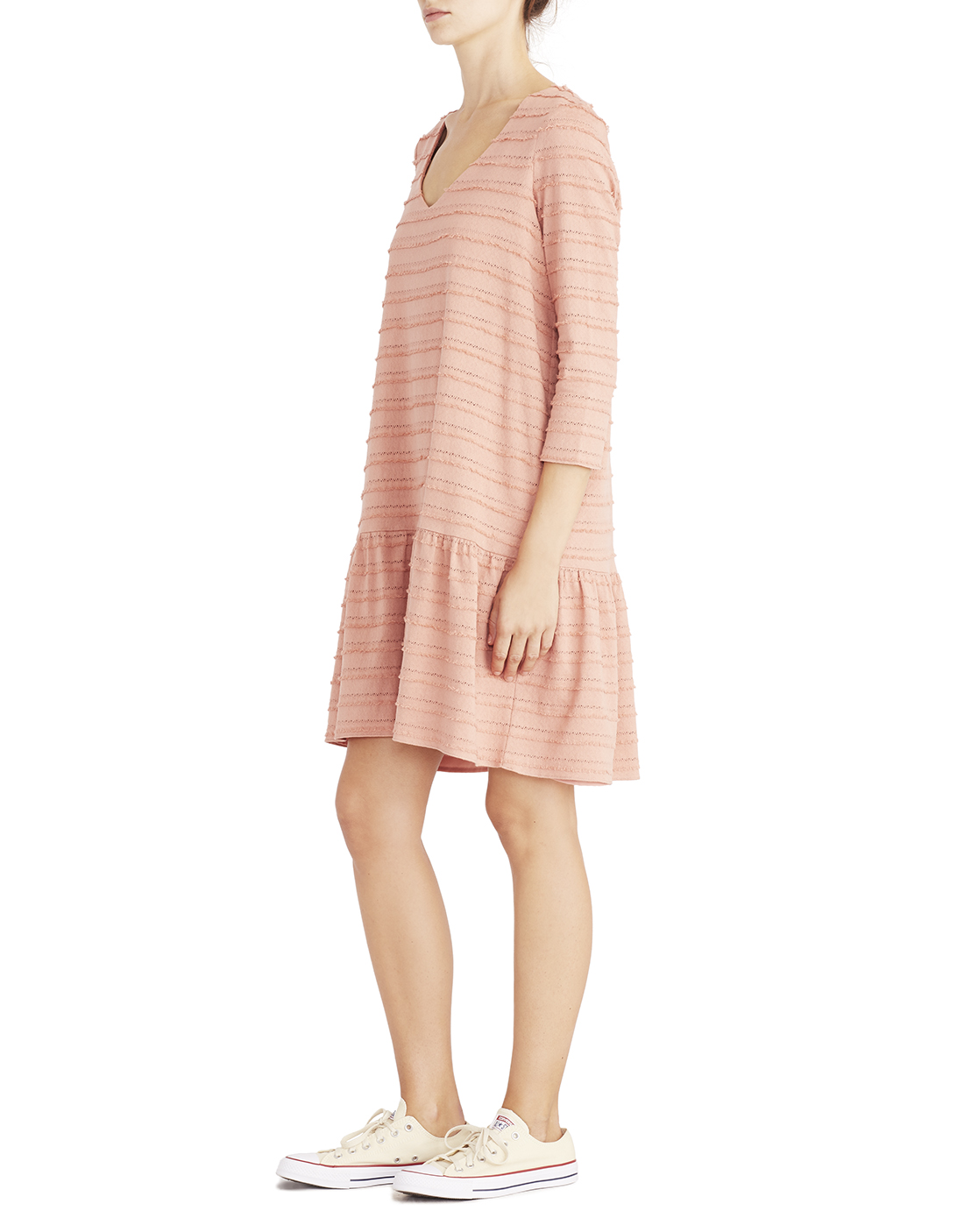 Bump Slider
Drag the handle to see how
I fit during and post bump.
You Asked, We Listened: No more second-guessing how your favorite HATCH items will fit. Cozy, coveted and designed to flatter your body, no matter your stage. Pregnant or not.
Have any additional questions? Visit our FAQ section. Or you can email us directly.