Styling notes
This onesie is sure to turn heads, whether you're bump-ed or just stylin. The Walkabout Jumper's short sleeve, slit-seam pockets and chic tapered ¾ leg make it the perfect piece to hit early fall in comfort and style, while a zipper closure at back ensures that the fit won't disappoint either. Model is 5'10" and wearing a size 1.
Fit
Measurements taken from a size 1:
Length from Collar to Hem: 51"
Bust: 19"
Inseam: 22"
Hip: 19.5"
View our size chart for more information.
Care + Composition
Composition: 95% Rayon, 5% Spandex.
Care: Machine Wash Cold, Gentle Cycle, Lay Flat To Dry, Do Not Bleach.
Made in New York.
This Product Is
third trimester

breathable

essentials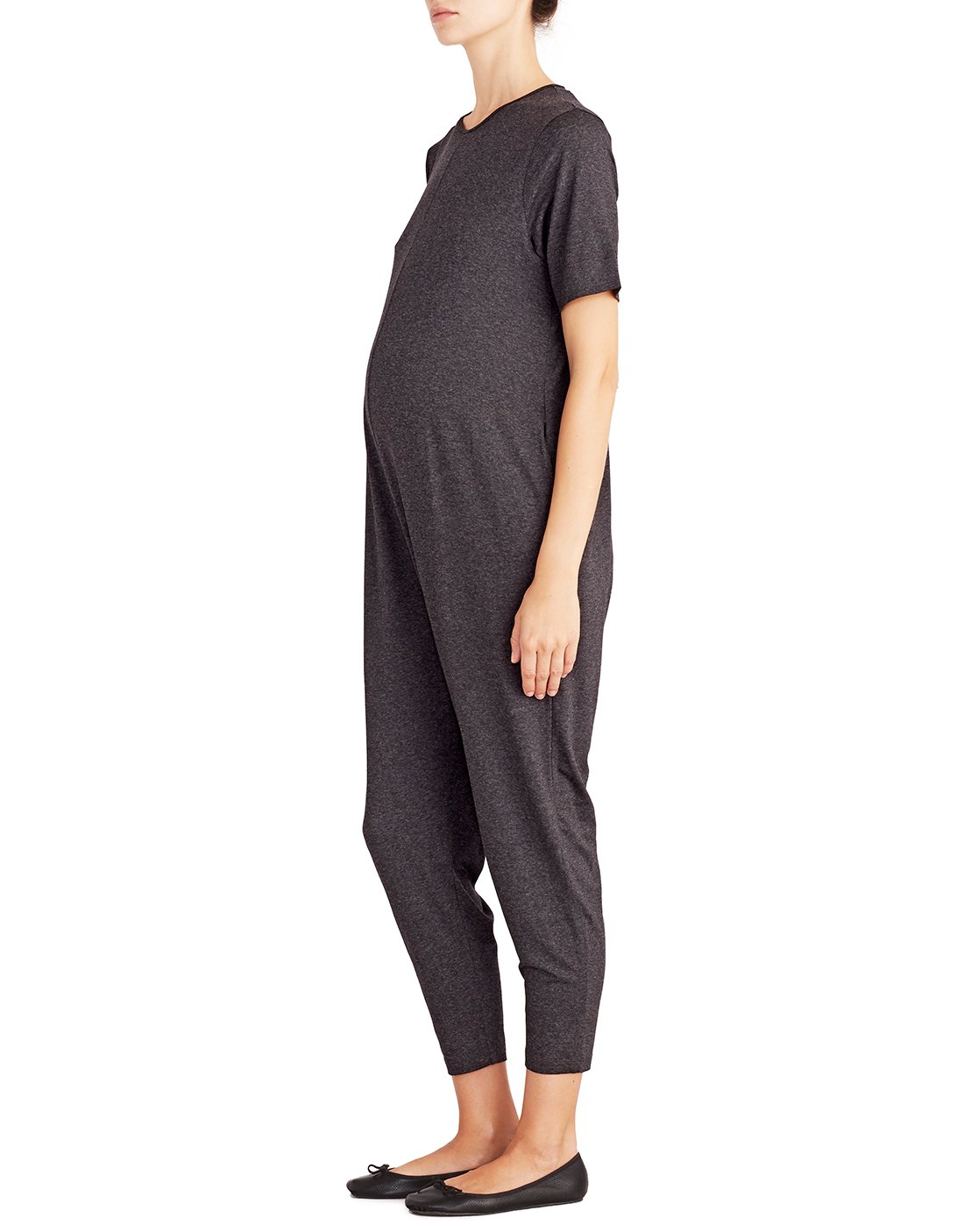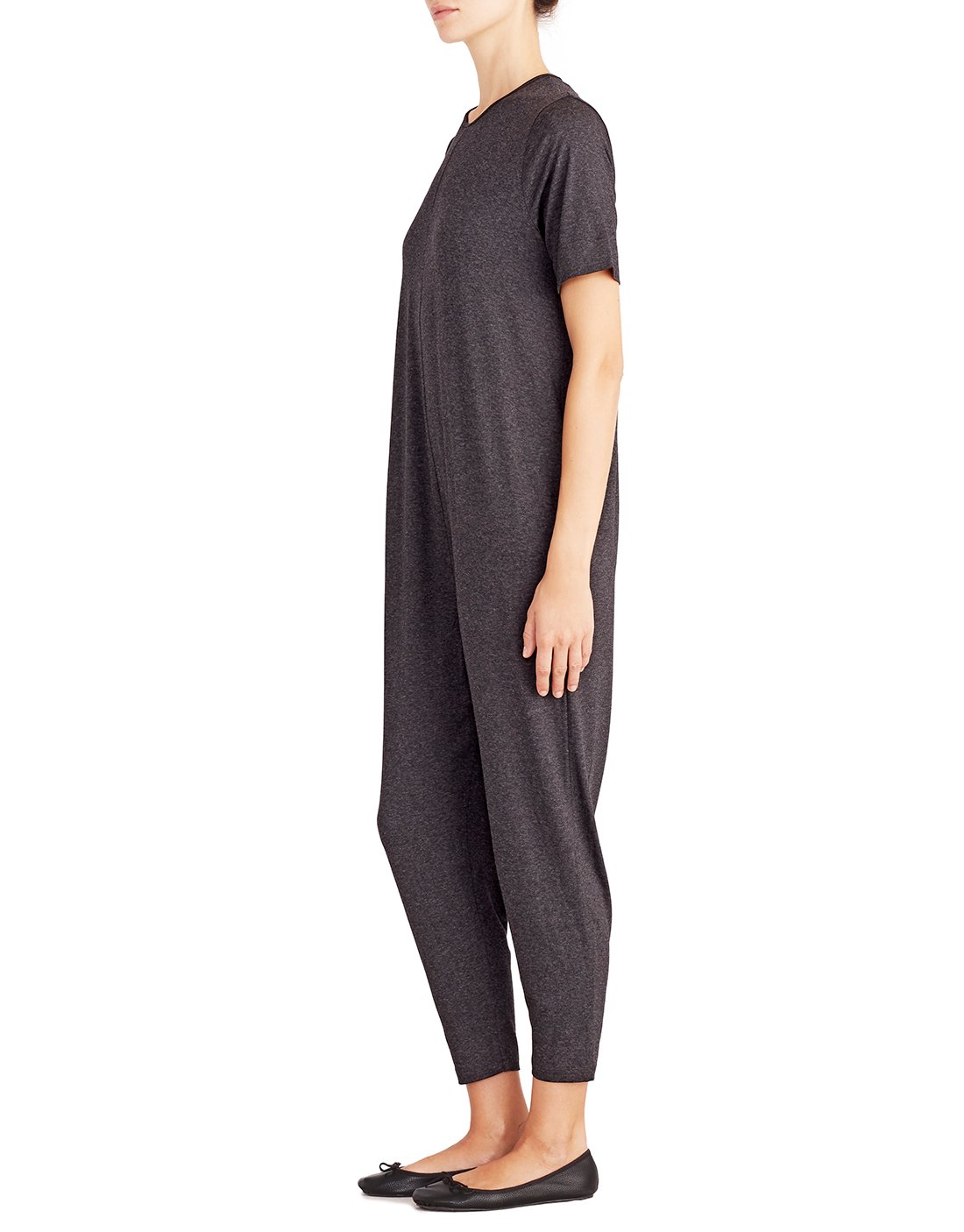 Bump Slider
Drag the handle to see how
I fit during and post bump.
You Asked, We Listened: No more second-guessing how your favorite HATCH items will fit. Cozy, coveted and designed to flatter your body, no matter your stage. Pregnant or not.
Have any additional questions? Visit our FAQ section. Or you can email us directly.