Styling notes
The Corinne Buttondown Top will take you from a boardroom meeting to a bestie brunch without skipping a beat. This classic button-down features contrast buttons, a boxy silhouette with a curved hem and piping details for a chic twist. The Corinne is comfy and versatile, and can be styled up or down according to the day ahead.
The Corinne Buttondown Top is worn here with The Piped Jensie Pant, The Nearly Maternity Skinny Jean and The Cord Overall.
Fit
Measurements taken from a size 1:
Length: 27.25"
Bust: 21.75"
View our size chart for more information.
Care + Composition
100% Polyester
Care: Machine Wash Cold, non-chlorine bleach, Line Dry, Warm Iron. Dry Cleanable.
Made in New York.
This Product Is
any stage

essentials

nursing-friendly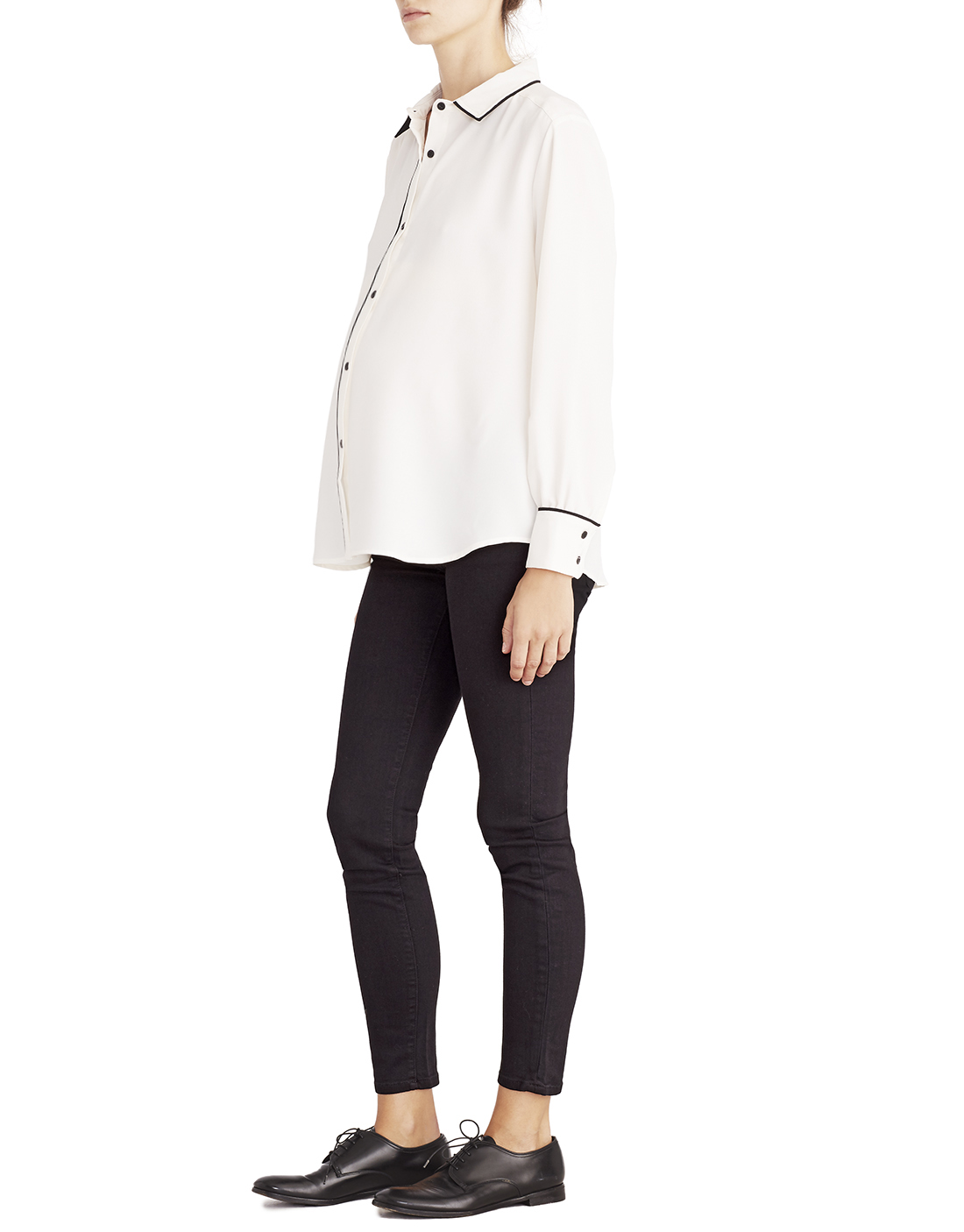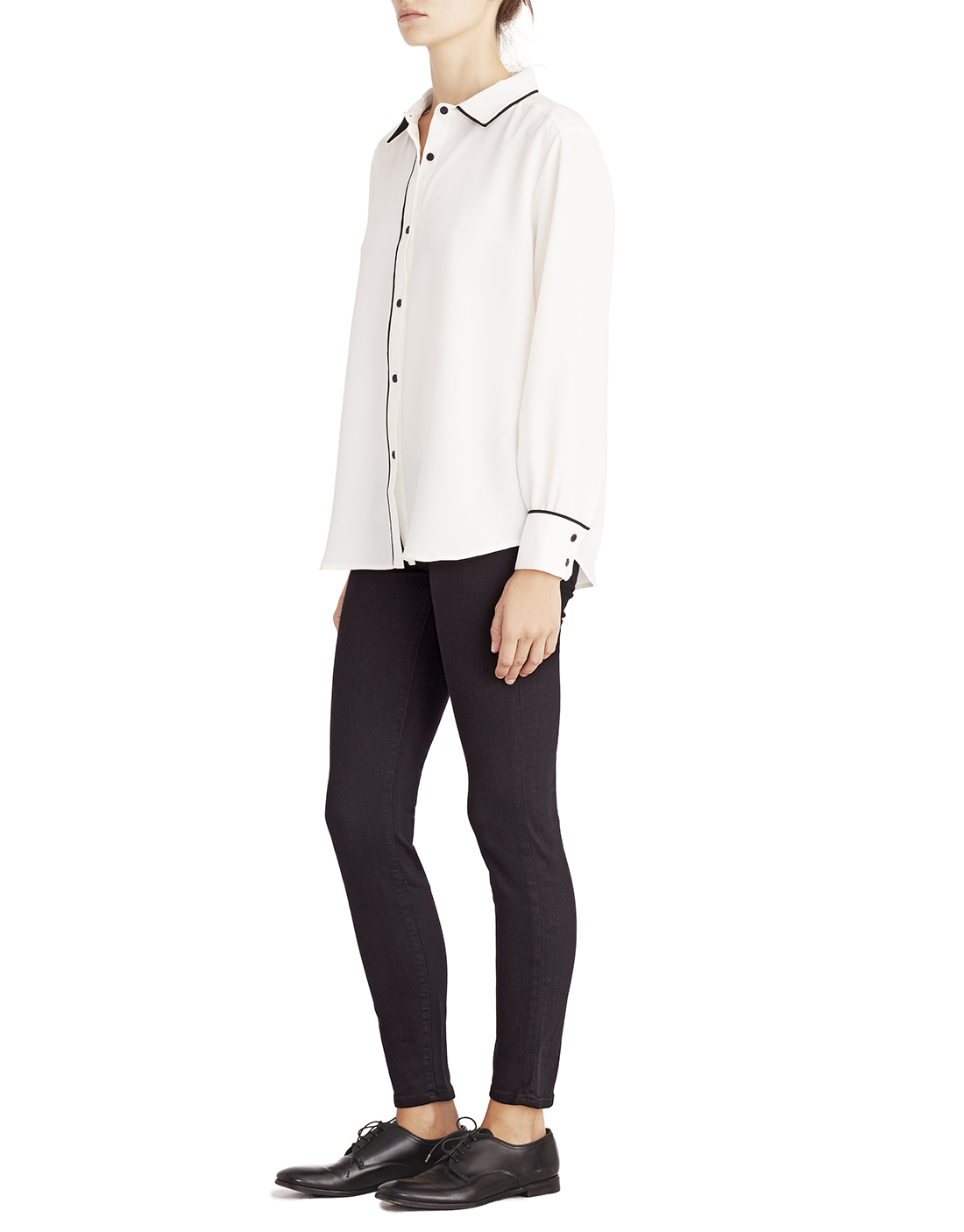 Bump Slider
Drag the handle to see how
I fit during and post bump.
You Asked, We Listened: No more second-guessing how your favorite HATCH items will fit. Cozy, coveted and designed to flatter your body, no matter your stage. Pregnant or not.
Have any additional questions? Visit our FAQ section. Or you can email us directly.